The AttraSeek will make an internet image search in three clicks:

User selects an image via Browse button;
User uploads the image via Upload button;
User clicks the Search button.

A user will:
(1) Start AttraSeek (Figure 1): http://www.attraseek.com.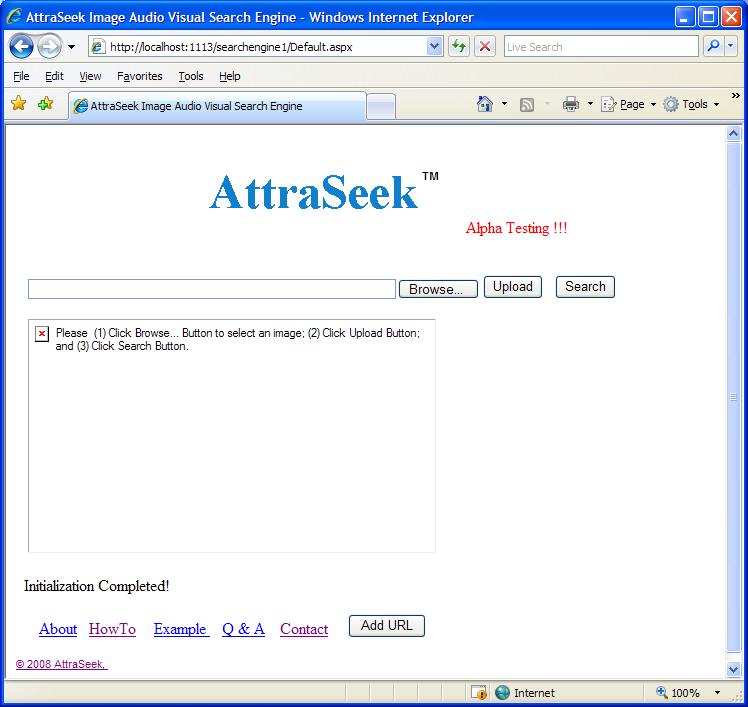 Figure 1. AttraSeek.
(2) Click the Browse button to select an image (Figure 2).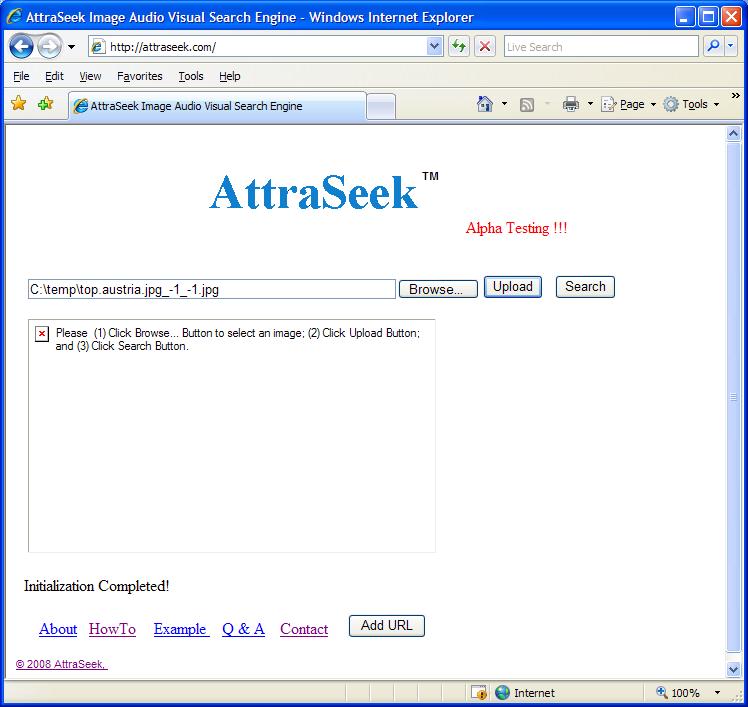 Figure 2. Select an image.
(3) Click the Upload button to upload the image (Figure 3).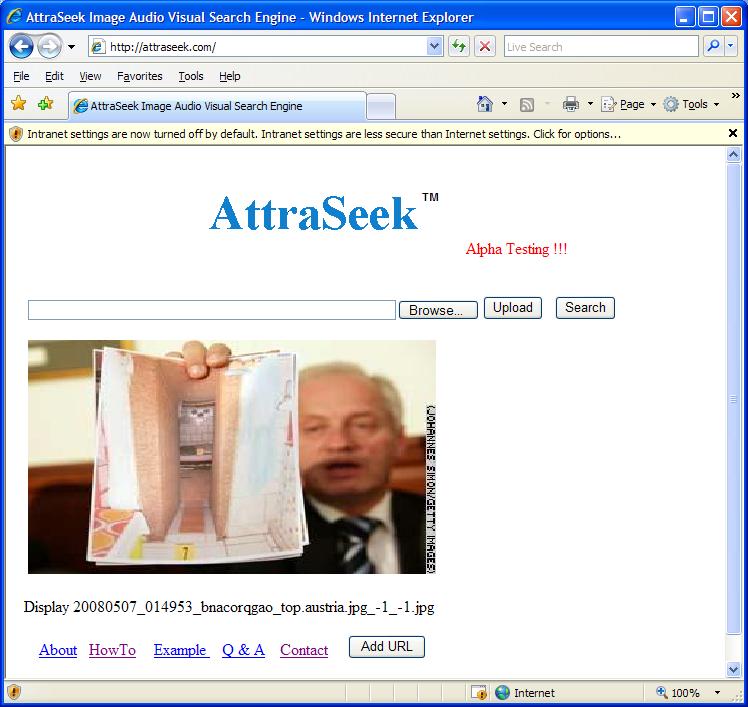 Figure 3. Upload image.
(4) Click the Search button to search (Figure 4).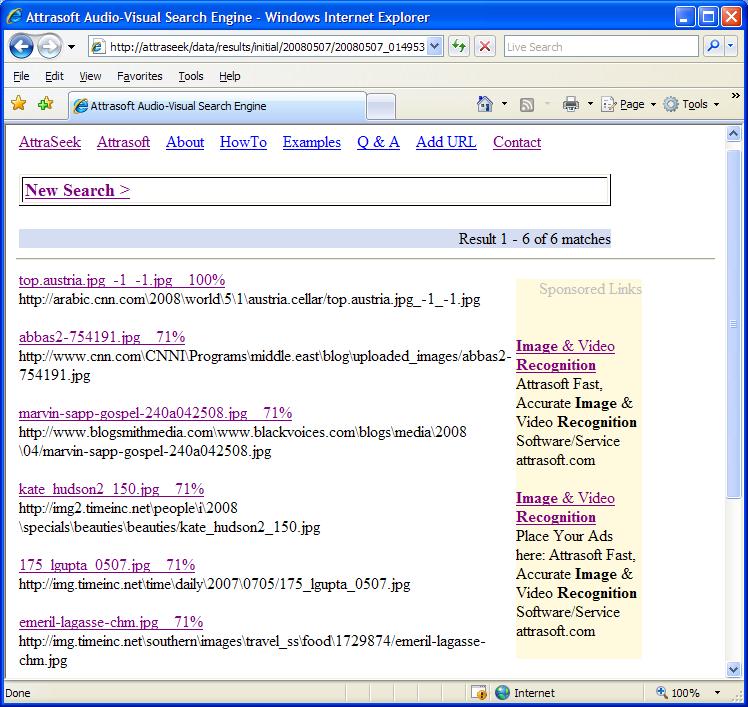 Figure 4. Display the results.
Return